ADVATEX
Bacteria Control
In response to the high level of nosocomial infections in Australia's health and aged-care industries Biz Corporates have created Advatex. This technical material prevents or limits the spread of infectious bacteria from medical staff to patient through the care-givers uniform.
Silver has long been proven to have a bacteriostatic. To create ADVATEX, the element Silver has been converted into a highly efficient, microscopic Silver Compound which is then applied to our textiles via a unique coating procedure. Once coated, the ADVATEX fabric is able to not only resist bacteria, but actively eliminate it.
The technology behind ADVATEX was developed from the long-proven history that the element silver has a bacteriostatic effect (prevents bacteria from reproducing). Through their Advatex range, Biz Corporates have applied a microscopic, highly effective silver compound to a rang of health garments. Once treated, the garments actively kill bacteria as well as resisting it.
Wash 'n' Wear
ADVATEX garments also feature an 'easy care' technology to make the garments easier to maintain.
What Bacteria Does is Effect?
The ADVATEX range has been tested and proven to prevent and/or eliminate the below 8 bacteria:
Staphylococcus aureus

Methicillin Resistant Staphylococcus aureus (MRSA)

Escherichia coli (Ecoli)

Klebsiella pneumonia

Listeria moncytogenes

Enterobacter aerogenes

Pseudomonas aeruginosa

Corynebacterium xerosis
Lifespan
ADVATEX poly/cotton garments were tested for 40+ washes at 400C. Knitwear garments were tested for 30+ washes. During testing ADVATEX garments were shown to control these strains the above strains of bacteria between 80-99%.
 The bacteria controlling properties of ADVATEX garments can be easily extended beyond 30-50 washes by adding a boosting additive.
 ADVATEX will control the above bacteria strains with an effectiveness of between 80% and 99%. Textiles are tested at 400C across40+ washes, knitwear is tested at 400C across 30+ washes. Bacterial control, as described above, for the life of the garment can be extended by using an ADVATEX Booster additive.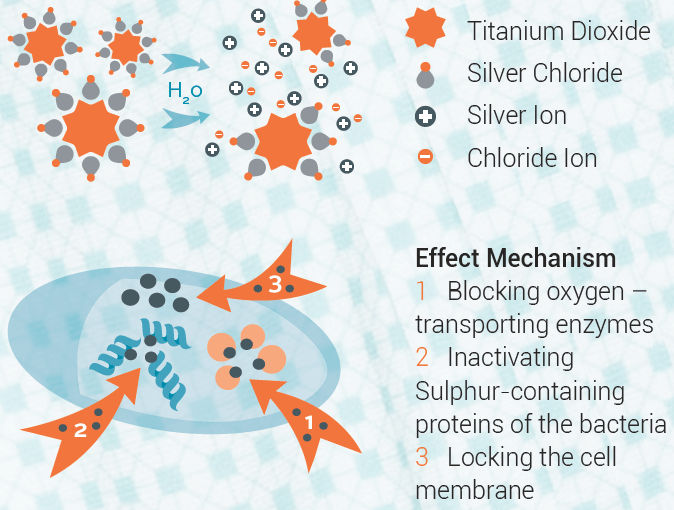 How does ADVATEX work?
The below diagram shows how the presence of sweat anywhere in the garment (even in minute levels) releases silver chloride in the garment which is the bacteria-killing component. Once released, the silver chloride is carried around the garment through micro-structured titanium oxide.
Garment Safety Assurance
Cytoxicity tests show the technical elements of the silver ion in the ADVATEX range is confined to the textile. The silver has zero influence on the natural state of the skin.
Environmental Impact
The silver ion will not dissipate out of the material during washing. For ultimate effectiveness ADVATEX garments should be washed at low water temperature using less energy and preserving CO2 balance.
ADVATEX Cool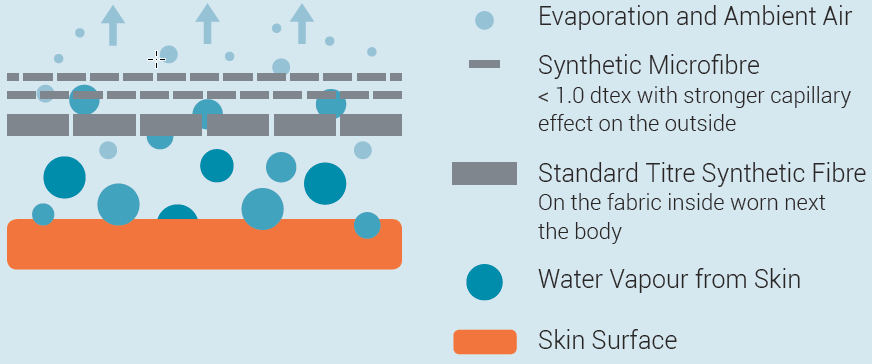 Biz Collection also have a range of ADVATEX Cool Garments. These feature all the benefits of CoolDry whilst also boasting the many benefits of ADVATEX. The often hectic nature of the health industry means combining these two technologies provides the perfect solution for many health uniforms.
METATech® Fabric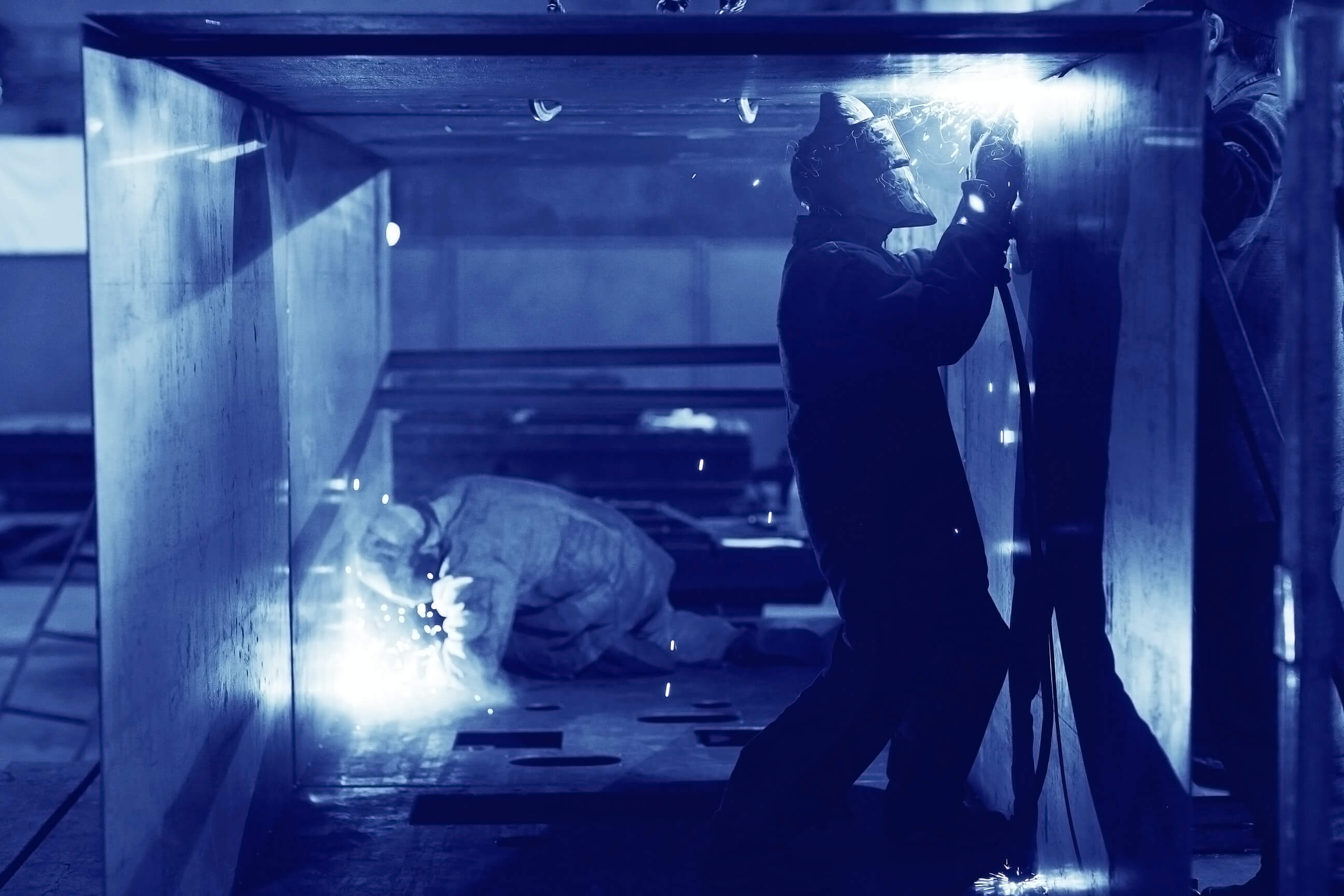 Our top of the line fire resistant clothing are made from METATech® fabric. This fabric is designed for safety, superior comfort and coolness.
The METATech® fabric provides certified HRC 1 – 6 Cal Arc flash protection and ISO 14116:2008 and ISO 11612:2008 flame protection. Flame resistant clothing made from the fabric is surprisingly light, at only 155 gsm weight.
For Lightweight Yet Tough Fire Resistant Clothing
Don't let the light weight fool you. Flame resistant clothing made from METATech® fabric is tough!
METATech® fabric uses para-aramid fibres that weave through the blend. These fibres are the best when it comes to their strength to weight ratio.
Inherent Fire Protection
Unlike other treated fabrics, the fire protection ability of METATech® fabric is inherent. You can rest assured that your fire resistant clothing will never wash out or wear away.
Key Qualities of METATech® Fabric:
Lightweight and breathable: 155GSM, HRC 1 – 6 Cal protection
Inherent FR ability that will never wash away
Tough, durable, and highly resistant to abrasion and tearing
Meets Standards:
ENA NENS 09- 2014
NFPA 70E
APTV 6 Cal rating
ISO 14116:2008 3/5H/50
ISO 11612:2008 A1,B1,C1